Victory Automotive Group Contributes To Mary Free Bed
Victory Automotive Group contributes to Mary Free Bed. Mary Free Bed Rehabilitation Hospital in Grand Rapids, MI, is home to the region's leading rehabilitation specialists & technologies.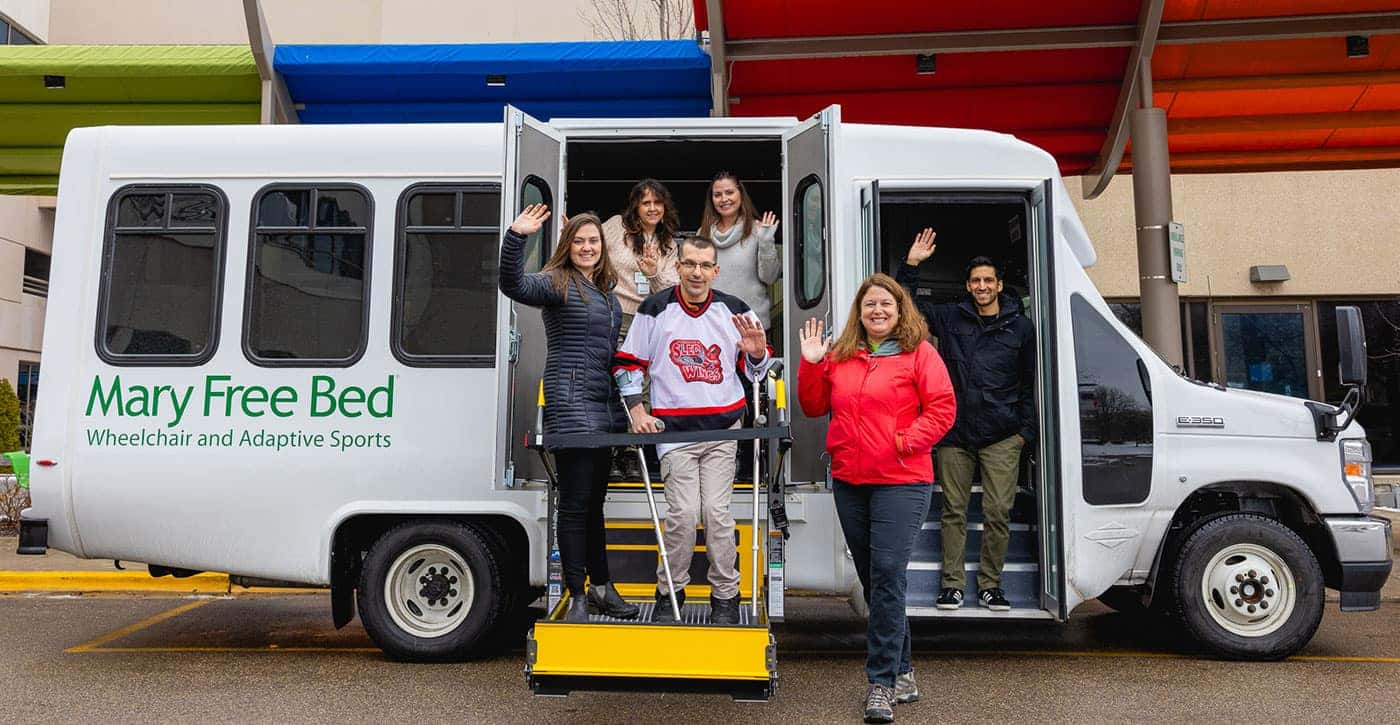 We are so grateful for this gift from Victory Automotive Group of this accessible multi-purpose van that will serve the needs of a wide variety of Mary Free Bed Rehabilitation Hospital programs. It will be used as follows:
MFB Wheelchair and Adaptive Sports will use it for athlete and equipment transport to tournaments, practices, and events. The van will also be used for the annual Wheelchair Sports Camp – a free summer camp for children with disabilities.
MFB Recreation Therapy will use it for patient outings into the community for therapy and for home evaluations. The outings are a first step in community re-integration where patients learn to problem-solve barrier and access situations and gain confidence. Outings for children include the zoo, holiday light displays, and The Children's Museum.
MFB Guest Services will use this van for transporting patients to physician appointments outside of Mary Free Bed, patient family weddings, funerals, or even driving them home upon discharge if they have no family. Additionally, the van will be used to transport new physicians, prospective physicians, liaisons, and administration leadership to tour partner hospitals across the state or other leadership events.